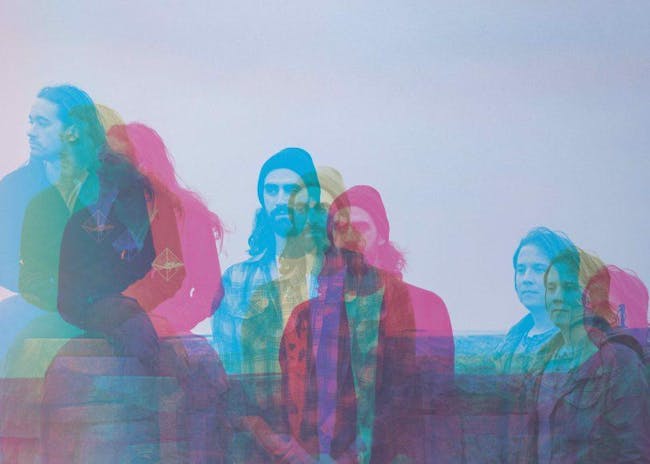 Premier Concerts and Manic Presents :
King Buffalo: Dead Star Tour
Space Ballroom.
Hamden
,
CT
General Admission Standing Room Only.
Hi everyone,
King Buffalo is being further postponed into 2021 to a date TBD. Once we confirm the new date, we will email ticket holders and announce the details. At this point ,you will have the option to either use your ticket for the new date or obtain a refund. If you would prefer to request a refund now, please email your name, order number, and name of event to customersupport@manicpresents.com.
Thank you for your patience,
manic team
KING BUFFALO
From Rochester, New York, King Buffalo is the trio of vocalist/guitarist Sean McVay, bassist Dan Reynolds, and drummer Scott Donaldson. Since forming in 2013, the self-proclaimed "heavy blues" band has made its name via 3 EPs, 2 Full-lengths, and tours with the likes of The Sword, All Them Witches, and Elder.

They will release their fourth EP, Dead Star, on March 20th via self-release throughout North America and European issue by Stickman Records.

Self-recorded in late 2019 and early 2020 Dead Star continues to push King Buffalo's psychedelic aspects deep into the cosmic ether, and basks in elements of ambient drone, space rock, prog, mantra-style heavy and synthesizer soundtracking, as well as the bluesy, classic riffing and creative urgency that has underscored their particular style since their 2013 demo and 2016 debut album, Orion.

"In the early stages of Dead Star, we made the decision to make a strong commitment to experimentation," explains guitarist/vocalist Sean McVay. "From exploring different time signatures, tunings and textures, to tweaking the song writing processes themselves. We're extremely proud of these recordings, and feel it's some of our most ambitious work yet."

Dead Star continues the risk-taking that fueled Repeater, honoring the core dynamic of King Buffalo as a band while boldly introducing new ideas and sides of their sound to their audience. When it was released ahead of their second full-length, Longing to Be the Mountain, it was an opportunity for the trio to explore new ideas and adventure into what at the time was new sonic terrain for the band. It smoothed the transition between 2016's Orion and the follow-up LP, and complemented both works.

Their new "short release," Dead Star, is more substantial. As in, it's 36 minutes long. From where I sit, that's an album one way or the other, and certainly the flow of its six tracks bears that out as well. But the function is similar to Repeater in that King Buffalo once again embrace their creative drive in an open and exciting way. The six songs of Dead Star are thrillingly progressive, taking on aspects of synth and new textures and atmospheres that enrich the band's core melodies and grooves so as to broaden their scope and make them all the more engrossing. Beginning with the 16-minute pair "Dead Star Pt. 1 & 2," and running through the finale closing track, Dead Star works to push the boundaries of expectation of what King Buffalo can accomplish as a band, and thereby accomplishes them as well.

Links: Official Website | Facebook | Instagram | Twitter | Spotify

Venue Information:
Space Ballroom.
295 Treadwell Street

Hamden, CT, 06514